Ooka Island: A TOS Review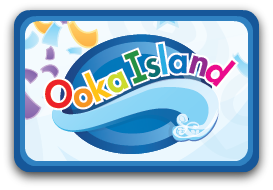 Sacha's<25: A downloadable, independent-based full reading curriculum for children 3-7 with state of the art technology, music and graphics where they learn through play!
Home in the Trenches Product Rating (out of 10 stars)
Is it worth our time? 10  stars
Did it help us learn?  10 stars
Is it worth the money?  9 stars
Is it useful to me?  9 stars
Practicality-  9 stars
Quality-  7 stars (with the potential for 10, a few kinks need to be worked out!)
Kid Rating-  10 stars
 Here is a video to show you what it is all about!  Watch this to get an idea of all the fun your child can have while learning to read!!!!!!!!!
What is Ooka Island?
The Ooka Island Adventure is a downloadable hero-mission in 3D designed to teach young children how to read fluently and well. The Ooka Island Adventure combines the highly engaging components of a state-of-the-art virtual world with the scientifically proven OokaMethod that builds literacy skills.
Carefully embedded within the Ooka Island Adventure are dozens of interactive instructional activities that captivate the child and motivate them as they learn essential pre-reading, reading, spelling, and writing skills. After completing the Ooka Island Adventure, children will be on their way to reading fluently and well for life.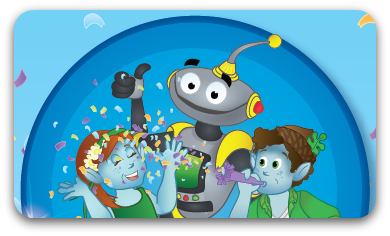 Here is our Experience:
Oh my!  Can I tell you how excited we were to be chosen to review this!  We were given a 6 month subscription! Ooka Island is a brand new program.  Once I received our download instructions we were ready to go.  However, before we could begin we had to wait for the program to download.  It is a huge file which took us 4 hours to download.  No big deal, just needed a little patience from Faith, our 4 year old!  
Once it was downloaded it was easy to sign in and get us started.  If you watched the above video you can see what she saw and how it started!  It was very interesting to see that she was learning letter sounds before learning her letters!  I haven't seen a phonics program like that before.  After she had done some of the activities Ooka Island program had her "play", she was able to have free time for 8 minutes and a little beach ball would show her time running out.  During that time she could play games she had done or dress her character with clothes she had earned.  We had a few technical issues with the program, but customer service was quick to help us out.  One portion of the game uses an optional microphone to plug in.  We didn't have one at the time and we had to figure out how to bypass that screen.  A bit frustrating because we weren't able to use any part of the game until that was sorted out!
The program also had a large assortment of graded books.  It reads the book to Faith and then quizzes her on comprehension and even things she would have seen in the pictures during the story.  After that it does "seashell sentences" and "word recognition".  From early on she was learning sight words and putting together sentences.
What I liked:
After minimal help from mom or a big sibling in understanding some of the activities, she is on her own and doing a great job!
It encourages your child every step of the way! This is through audio praise or earning stickers and trophies!
Graphics and music are A-MAZ-ING!!!!! A-M-A-Z-I-N-G!!!!!!
She loves it and begs to do it!
Customer service has been very helpful with the problems that we encountered.
What I didn't like:
The game occasionally freezes and we have to start it over.
We had problems with the optional microphone set up.
I am still not able to see a progress report of sorts on what Faith has done.  (It is in the works, but still not up and running!)
To sum it up: I am so excited about this program and all that it can and will be in the near future! (Especially once the progress report is up and running)  It is a wonderful way to teach phonics and reading without a lot of help from mom and dad.  It can also be a great way to supplement what you are already doing.  I really recommend that you sign up at least for a month and give it a try—especially with the 30% off promo code listed below….you  and your child won't be disappointed.
The important information:

Sign up HERE: Ooka Island Website!
Price: 
To read other TOS Crew reviews of this product click here.
Disclosure/Disclaimer:  I received the above product free of charge for review purposes.  I am only expected to give an honest review.