Vocab Cafe: A TOS Review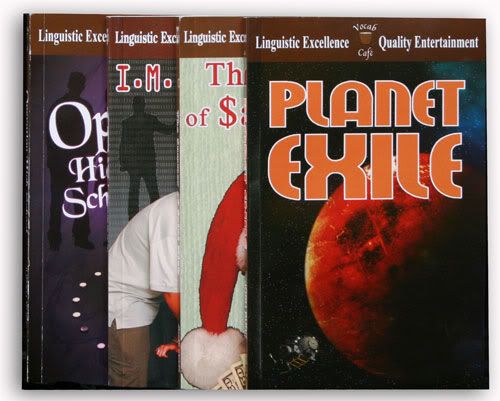 Sacha's<25: A book series which contains original, narrative stories that include 300 SAT-level vocabulary words interspersed throughout the plot.
Home in the Trenches Product Rating (out of 10 stars) Please read my whole review…your family may rate these very differently that I did.
Is it worth our time?  0 stars—These would all have higher ratings if content was different!
Did it help us learn?  2 stars
Is it worth the money?  0 stars
Is it useful to me?  2 stars
Practicality- 8 stars (if the content was different)
Quality-  5 stars
Kid Rating-  N/A stars—I couldn't let my children read these.
I received a set of VocabCafé Book Series (4 books in total). Each book contains an original, narrative story that includes 300 SAT-level vocabulary words interspersed throughout the plot. The vocabulary selections are bold-italicized with a corresponding definition and pronunciation guide at the bottom of every page. The goal is to help students learn words in context, and thus make the process of vocabulary building more effective and fun.  I love the idea of this…So much more fun to learn words in context and while enjoying a story than doing worksheets!  We were very excited when they arrived in the mail.
The 4 finished books in the series are:
The Summer of Saint Nick

I.M. for Murder

Operation HighSchool
Planet Exile
I read I.M. for Murder and Operation HighSchool.  These are the only two books I read out of the four, so my review pertains to these. You might find out more about the other books from other TOS Crew reviews
here.
This was in the letter I received before I got the books:
***A WORD ABOUT CONTENT – These books were written with an intended audience of high school teenagers, although many parents find them appropriate for their middle school or younger students. As a family-based company, our goal is to make a quality product that can be enjoyed by everyone. Thus, these stories contain no magic, sorcery, swear words, illicit situations, nor do they encourage negative behaviors. However, we recommend that parents should read 
every
 book that they give their children (not just ours) to make sure the messages coincide with their beliefs and standards. The VocabCafé Book Series does contain boy-girl relationships (non-sexual), mild violence, and mature thematic elements.
A Word from Sacha before I go on with the review:
I really am struggling with these books…At least the 2 that I read

 … and for a number of reasons:
—The Bible says in Phil 4:8 "Finally, brothers, whatever is true, whatever is noble, whatever is right, whatever is pure, whatever is lovely, whatever is admirable–if anything is excellent or praiseworthy–think about such things." —so should we be reading books about murder, stalking, deceiving our parents, and so on?
NOTE: Yes, I know murder is in the Bible, and it's certainly something my kids know about. However, it's a different thing to choose to read something that details about stalking, animal beheading, murder, etc — for entertainment purposes. There was no greater message from these details. It's trying to appeal to kids by freaking them out with what they call "mild violence."
As a Christian and lover of good quality literature, I don't want my kids reading stuff like that. Even though the author says the books don't contain certain things (like "magic" or "sorcery") they still contain things I am not wanting my children or myself to "think about".  It seems to me that the author decided what standard he thought was ok to write about and make it seem "Christian" and not "worldly", but I think the 2 books that I read still dealt with a lot of things that I don't think are things that measure up to Phil 4:8.
Believe me, we are not a perfect family, but we are  cautious with what we see, hear and read. It's a constant struggle to attempt to line up our lives with Scripture. We are not of the world, but we still live in it!  There's just so much great literature to read that I see no need to fill young minds with stories of stalking, murder, etc. — especially when there's no greater purpose. (other than learning SAT words?!)
You need to decide for your family what is ok for your kids to read and see, and if you don't mind them reading about the things I mentioned earlier than these books might just be for you.
I can not in good conscience recommend these books to my readers without a warning and a request that you read them before you hand them over to your children.
What I liked:
The concept of adding SAT level vocabulary words to a book is a great idea to help learn them.
They were very up to date in the language of today…"Schooled", "texting".
The story lines are interesting to read.
What I didn't like:
There were a number of typos in the 2 books that I read.  At one place in

IM for Murder

the sentence just leaves off mid sentence, there are a few blank lines and then a new paragraph starts…it was really weird.
Due to changing words to SAT level vocabulary words they changed the flow of reading.  It is totally unrealistic to have some of the vocabulary that they did in text messages.  U NO how texting looks 2day?
Obviously, I didn't like the whole murder themed book.  I don't want to read descriptions about the character's cat's head being cut off and put in a bag to threaten him.
I didn't like the characters deceiving their parents-sneaking out at night, hiding secrets, etc.
To sum it up: While I love the idea of the books, I didn't appreciate the themes and actions of some of the characters within the books.  I did not allow my children to read them, nor would I in the future.  If you think you are more lenient, then at least read the books first to see if you approve.
The important information: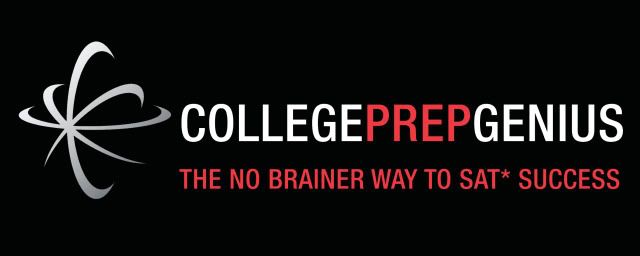 Published by:  Maven of Memory Publishing
Written By: Josh Burk
Order from: College Prep Genius
Price: $51.80  you can purchase all four for $38.85 or $12.95 for each

To read other TOS Crew reviews of this product click here.
Disclosure/Disclaimer:  I received the above product free of charge for review purposes.  I am only expected to give an honest review.