Math Rider: A TOS Review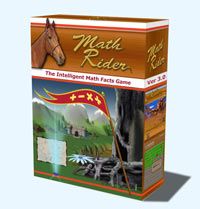 Sacha's<25: This intelligent math game for 6-12 year olds gets them mastering their math facts while completing quests. Memorizing math facts can be fun again.
Home in the Trenches Product Rating (out of 10 stars)
Is it worth our time?  8 stars
Did it help us learn?  7 stars
Is it worth the money?  5 stars
Is it useful to me?  7 stars
Practicality- 9 stars
Quality-  9 stars
Kid Rating-  8 stars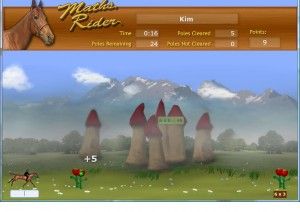 Math Rider is a fun way to help drill your kids on their math facts.  One of the neatest things about it is that it was developed by a dad who's children were struggling in math.  He had tried all kinds of programs and methods to help them and never found one that worked.  The games either simply didn't attract his kids, involved too much fighting, were frustrating to them, or he simply never quite knew when his kids had mastered enough math.
Enter…Math Rider.  Being a software architect, he eventually decided to create a game that would address all these issues. The goal was to create a math game that was still entertaining, but first and foremost get the math practice done completely with a minimum of distractions.  He worked with psychologists and educators to make Math Rider into an experience that is full-on math practice in an environment that is as fun, friendly, and rewarding as he could make it.
The game constantly observes, records and learns how your child is doing and what level of questions are appropriate. Practice should never be too hard or too easy. So MathRider continuously adjusts question difficulty for the individual player. Your child is answering math facts to get his horse and rider to jump over obstacles.  Depending on how quickly he answers the questions determines the speed of his horse and rider.  If they get the answer wrong the horse stops and the correct answer is shown before continuing on the ride.  That fact will continue to show up in the rides until he has mastered it. This program, by far, offers the most information on what has been mastered and to what level they have mastered it.  It will even tell you how fast your child answered it…every individual time they answered a specific fact.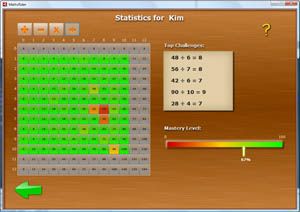 What I liked:
There are 3 different levels for each operation.  Great for beginners or those who have had more math fact practice!
It's quick…A ride is only 30 questions, so it can be completed pretty quickly. Their level of mastery will determine how rapidly they advance through the quest.
What I didn't like:
The story line is the same no matter which quest your child is on.  For example, if they finish the addition quest and move onto subtraction it is the same story line about saving the princess.
To sum it up:
If you are fed up trying to drill your kids on their math facts or haven't been able to find a program that has been able to get the mastery level that you are wanting look no further.  On top of it all, they have a 30 day money back guarantee!  There is also a trial version so you can try before you buy!  Why don't you try it out today and let today be the last day you worry about drilling math facts and flashcards!
The important information:
Price: $37.00 (only until Feb 14th—then the price is being raised to $47)—Please note that my rating is for the $37 price point….$47 seems like too much for a drill program, unless you are really wanting to know all the statistical information on how quickly your child answers each individual math problem.
 Like Math Rider on Facebook to receive a discount on your purchase. (This allows you to have up to 8 players on a single license)
To read other TOS Crew reviews of this product click here.
Disclosure/Disclaimer:  I received the above product free of charge for review purposes.  I am only expected to give an honest review.