Amazing Animals By Design: A TOS Review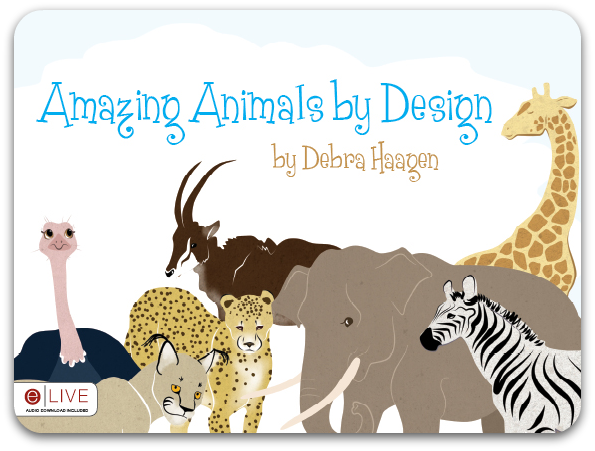 Sacha's<25: This children's storybook introduces the concept of intelligent design to children in a way that they can understand.
Home in the Trenches Product Rating (out of 10 stars)
Is it worth our time?  10 stars
Did it help us learn?  9 stars
Is it worth the money? 9  stars
Is it useful to me? 8 stars
Practicality- 10 stars
Quality-  10 stars
Kid Rating-  10 stars
Book Description:
Why is a giraffe's neck so tall? Why do zebras have stripes? Did all of these things happen by accident? When John and Sarah visit the zoo, they ask these questions and many more. Their parents and the zookeepers keep using the word design, but what does that mean? With its relevant message and exciting presentation, this is the perfect book to help introduce children to intelligent design. Come find out in Amazing Animals by Design by Debra Haagen!
From the Author:
The purpose of my book is to introduce young children to the theory of Intelligent Design.  There are books explaining the theory for older students and teens, and there are storybooks about Creation.  What I was finding with children I worked with in church and other places, however, was that when many children get to elementary school age and start to learn about the theory of Evolution, they believe the storybooks to be just that – stories.  I wanted storybooks for use in church and in homeschool with my own children that would begin to explain to younger children that there is scientific reason behind the theories of Creation and Intelligent Design, in addition to the historical documentation we have in the Bible.  When I could not find any books like that, I decided to start writing them.  Amazing Animals by Design is my first, and I hope there will be more in the series.  I wrote the book for children ages Pre-K up to about 3rd grade, at which point they may be able to understand the more scientific books that have already been written.
Our Experience:
We received the PDF ebook of Amazing Animals By Design for review purposes.  However, it is also available as a 24 page paperback book.  My husband pulled out my iPad to read it to our 2 youngest girls (ages 5 and 3) but within 2 minutes of reading it all 5 of my children we listening to the story.  The book is written for Pre-K to 3rd grade.  (3rd grade would be pushing it a bit).  It held everyone's attention and the little ones wanted us to start reading it again as soon as we were finished!
Everyone loved the story of the family (mom, dad, brother and sister) who go to the zoo to see the animals.  The kids in the story ask why certain animals have different characteristics…this leads into teaching about intelligent design, which is woven into the story. My kids loved the graphics.  They are really neat-just like the cover of the book.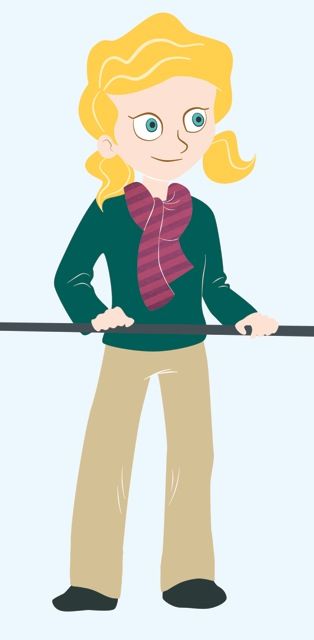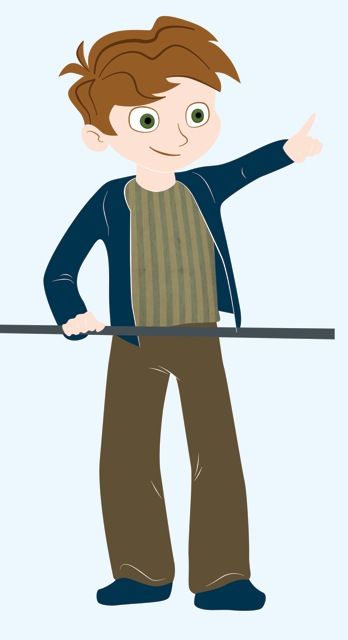 What I liked:
Cute graphics
Easy to understand book for kids gently introducing the concept of Intelligent Design
What I didn't like:
nothing, my kids are still begging to read the book again and again!
To sum it up: Looking for a easy way to introduce young ones to the concept of intelligent design…look no further.  In a world where evolution is shoved down kids' throats this is the perfect way to show the Biblical concept of intelligent design.
The important information:
by Debra Haagen
Published by:  Tate Publishing
Order from: Tate Publishing- http://www.tatepublishing.com/bookstore/book.php?w=978-1-61862-233-4
Price: $8.99 paperback book, $7.99 PDF ebook
Come Check out their Facebook Page
Author website: http://debrahaagen.tateauthor.com/
Author Blog: http://www.noteablescraps.blogspot.com
To read other TOS Crew reviews of this product click here.
Disclosure/Disclaimer:  I received the above product free of charge for review purposes.  I am only expected to give an honest review.