Professor B Math: A Schoolhouse Crew Review

Sacha's<25: An online math program for pre-k to 8th graders, divided into 3 different levels of learning, where parents work with their child.
Home in the Trenches Product Rating (out of 10 stars)
Is it worth our time?  3 stars
Did it help us learn?  3 stars
Is it worth the money?  2 stars
Is it useful to me?  2 stars
Practicality-  2 stars
Quality-  2 stars
Kid Rating- 3 stars
We were given a year subscription to all 3 Professor B Levels of E-Learning to review.  Unfortunately, I had a hard time figuring this program out and how to best use it for our family.  I found it hard to navigate around and especially to figure out where to start in the program with my older kids. (I know they offer a free placement test, but I wasn't sure where within each Level to start)
In the end I chose to work on it with just my 5 year old and had my 3 year old watch.  We started at the beginning of Level 1.  She already was pretty familiar with her numbers 1-10 but I thought we would start at the beginning.  What we found was that while some of it was stuff she already knew there were new things interwoven in the material.  I would click past the material that she already knew so that she wasn't bored or annoyed (she would think I was wasting her time if she already knew it).  This program is meant for the parent to do with the student.  There is no sound and it is basically a bunch of power point slides that you click through and read what the Bee is saying to your child.  This is regardless of level and age.  Yes, they want you to read to your 7th grader as well.
I really liked that with all of the number recognition drills that she learned to quickly identify numbers and sets of objects.  She can now quickly tell me how many items are in a group.  What she found very boring was the finger number recognition.  There would be whole exercises where she would have to tell me how many fingers were held up on the screen.  I still don't really understand why.  The thing that we found to be really strange with this portion was that she would have to recognize all different ways that each number could be done on your fingers.  No one holds up a thumb and pinky on one hand and and index finger on the other to tell you the number 3.  We found this part of the program to be really weird and unnecessary…she would see the fingers on the screen and blatantly say, "I'm not doing that." I don't blame her one bit.
I had her work on the program about 4 different times.  After that she begged to do her regular math book.  She really did not want to do it, so I am not going to force her to when she really enjoys the math she is working on and will do multiple lessons in one sitting.
I wish I could give a better report on how this worked for our family, but it just didn't work.  I will give you some of the specs for what they claim to offer and please read what other reviewers thought.  I know this was great for some families.
THE INSTANT MASTER TEACHER PROGRAM
Original number sense activities and strategies.This is not a drill and practice program WE TEACH MATH!

| | |
| --- | --- |
| LEVEL I | Pre-k though 2nd graders and remediation of older learners. Introduction to Addition/Subtraction Facts – Counting to One Hundred – Lower Addition and Subtraction – Higher Addition and Subtraction – Place Value Fractional Parts & Order – Time – Money |
| | |
| LEVEL II | 3rd grade through 5th grade and remediation of older learners. Multiplication/Division Facts and Problem Solving – Introduction to Fractions – Fractional Equivalence – Addition and Subtraction Fractions |
| | |
| LEVEL III | 6th through 8th grades and remediation of older learners. Multiplication/Division of Fractions – Decimals – Percents |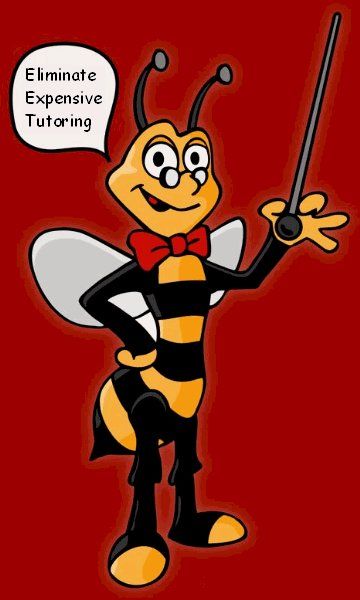 What I liked:
Faith learned to quickly identify number sets.
What I didn't like:
On one of the lessons it suggested going back a level to review before continuing.  I would be frustrated to see this message and not be able to access the information I needed to teach the lesson because I hadn't purchased the previous level.  Seems that the level should have everything needed to teach that level!
As I mentioned above, this was just a confusing program for me to use.
Unless you want to sit and do everything with your child, this program is not for you.  I don't want to sit through full lessons with my older kids, let me teach and then have them do their work by themselves.  (I have 5 kids to work with-I'd be at the computer all day with 5 of them just doing math!)
I am a traditionalist in certain areas of learning…math and reading being 2 of them.  This just seemed so different from what we are used to…it made me nervous.
Bad customer service….I emailed them to ask a question and find out if this program was compatible on my ipad.  Never got a response.  Not Good!
To sum it up: Looking for a different way to teach your kids math?  Want to do it on the computer?  This might be a program for you…they offer a free 30 trial.
The important information:

Order from: http://www.profB.com/
Price: Monthly subscriptions starting at $20/mo for 1 level.  See website for discounts on additional levels
To read other Schoolhouse Crew reviews of this product click here.
Disclosure/Disclaimer:  I received the above product free of charge for review purposes.  I am only expected to give an honest review.