Zane Education: A Schoolhouse Crew Review

Sacha's<25: An on demand visual learning program including videos, quizzes, study tools and lesson plans for K-12.
Home in the Trenches Product Rating (out of 10 stars)
Is it worth our time? 6 stars
Did it help us learn? 7 stars
Is it worth the money? 6 stars
Is it useful to me? 6 stars
Practicality- 8 stars
Quality- 8 stars
Kid Rating- 6 stars
I was very interested to see what Zane Education had to offer in the realm of video learning!  We received a Gold Membership.  Look at all this membership offers:
Gold Membership provides:
Access to ALL of Zane's 1,000+ subtitled curriculum videos for K-12*

Access to the non-subtitled curriculum Math videos for K-12

Access to Free Lesson Plans for all 260+ curriculum Topics for K-12

Access to online Video Study Tools

Access to all 260 online interactive curriculum quizzes for K12

Free downloadable copy of Zane's Learning Video Catalogue (worth $49.95)

Free downloadable copy of Zane's Christian Home Learning Guide (worth $49.95)

Access to all of the K12 educational resources in the Study Center section including the World Factbook, World Leaders Guide, Historical documents and much more.

24-Hour Tech Support
Whew, that is pretty impressive!
Zane Education provides an effective, subscription-based, online visual learning education solution using subtitled educational video, quizzes, interactive video study tools and free lesson plans. They provide online learning for 11 different subjects and 260+ K-12 curriculum topics, with more material being added all the time. 
For many Homeschoolers it provides a complete one-stop-shop Visual Learning-based education solution that provides the curriculum material needed for children from Elementary school to College age, or from Kindergarten to Year 12.
The features include:
The online subtitled videos deliver the curriculum content for each topic.
The online interactive quizzes provide online testing for each topic.
The interactive study tools on each video page allow aspects of each video to be further explored and investigated.
The Lesson Plans provide further activities for the parent or teacher to ensure each topic is explored in a structured and thorough manner.

 The Study Center provides additional resources including the World Fact Book to support study and additional resources are constantly being added.

A Getting Started Guide and selection of User Guides for a range of different students are freely downloadable to ensure that each student is able to use the resources provided for their greatest benefit.
 The benefits of Visual Learning and using subtitled video to deliver curriculum content include: 
It effectively provides for virtually every learning style, enabling each child to choose to process the information by watching, listening to, or reading each presentation thereby allowing them to process that information in the most beneficial and effective manner.
Using video to learn provides each child with a more interesting, compelling and fun manner by which to learn. It attracts and maintains their interest and concentration for longer periods of time.
Using online video enables each child or student to study at their own speed, and thereby achieve their greatest potential.
Not only is this a more compelling form of learning for the average child, it also provides a meaningful solution for a wide range of special needs including Dyslexia and Reading Difficulties, Learning Difficulties, Hearing and Visual Impairment, Autism, ADD and ADHD, the disabled, and other Special Needs requirements.
Our Experience:
I can see this being a great tool to use during the school year.  It was a bit hard for us to find a groove for it during the summer simply because we don't have as many specific things we are studying.  We try to take a summer break!
Matthew (12) asked to watch the space/astronomy videos.  While he learned a few things, he commented quite a bit that he already knew many of the facts presented.  Andrew (8) asked to watch videos about Abraham Lincoln.  This was a little bit harder to find, simply because Lincoln is covered within other video topics.  We couldn't find one for his age level just about Mr. Lincoln.
The subject list is pretty extensive including videos on Art, Biology, Geography, Health, History, Library Skills, Literature, Mathematics, Music, Religious Studies, Science and, Social Studies.
We already used a very scheduled curriculum, so I don't think we would use this the same way as a family who is using it more for teaching a topic.  I can see us using it to "fill in the gaps" or add to what we are already learning about in a subject.  My kids really do enjoy reading and I love that they like that mode of learning so I don't see us using this to it's full potential.  However, where I do see us using it more doing the year is to cover some supplemental subjects such as music.  There are plenty of videos covering specific composers and types of music.
There are times where I could see this being a very helpful site!  If mom doesn't feel well find some videos to cover what you need your students to learn about.  A family whose children don't enjoy reading as much, may really enjoy watching the videos.  I appreciated that there are quizzes following the videos to see how much your students retained!
What I liked:
Ease of use…just search the topic you are interested in having your student learn about and click on the video to watch. Or scroll through the extensive list of topics and choose from there.
Looking to supplement what you are already studying or maybe mom doesn't feel well to teach?  This would be a great way to still get in the studying you want your kids to do.
At first I didn't get subtitling all the videos, however, after I watched a few I really liked it.  The subtitles really seemed to engage them even more.
The quiz portion adds a lot to the value of this program…you aren't simply putting your children in front of videos without knowing how much they got out of the video!
What I didn't like:
I really thought my kids would be thrilled to watch videos to learn.  They love all things related to screens-Netflix, DVD's, computer, DSI etc.  However, this wasn't the case.  My 7th grade son said, "These videos are ok, but I really like it more when you just read us a book about the topic."  Wow, this spoke a lot to my heart!
When I think of videos I think of animated or people moving around etc.  These "videos" are more like a moving picture with speaking over it.  I felt it was a bit like the filmstrips I watched in elementary school.
We couldn't make the videos play full screen.  A bigger problem when you have multiple children trying to watch at the same time.
Videos are not compatible with the iPad. : (
To sum it up: Looking to add a video dimension to your homeschool experience?  This is a great way to do it.  With over 1,000 videos spanning K-12 this is a huge resource!!!!!
The important information: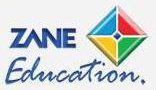 Zane Education- https://www.zaneeducation.com/
1.850.488-8204
Order from: Click the link below for a free membership and use the discount promo code below for 35% off of any annual membership purchased by the end of August 2012
The Free Membership Code: HSMUUA

The 35% Discount Promotion Code: ZE886HSM
Price: prices start from $8.99/mo, the level that I reviewed is $17.99/mo or $197.89 for the year


To read other Schoolhouse Crew reviews of this product click here.
Disclosure/Disclaimer:  I received the above product free of charge for review purposes.  I am only expected to give an honest review.