CreateBetterWriters.com: A Schoolhouse Crew Review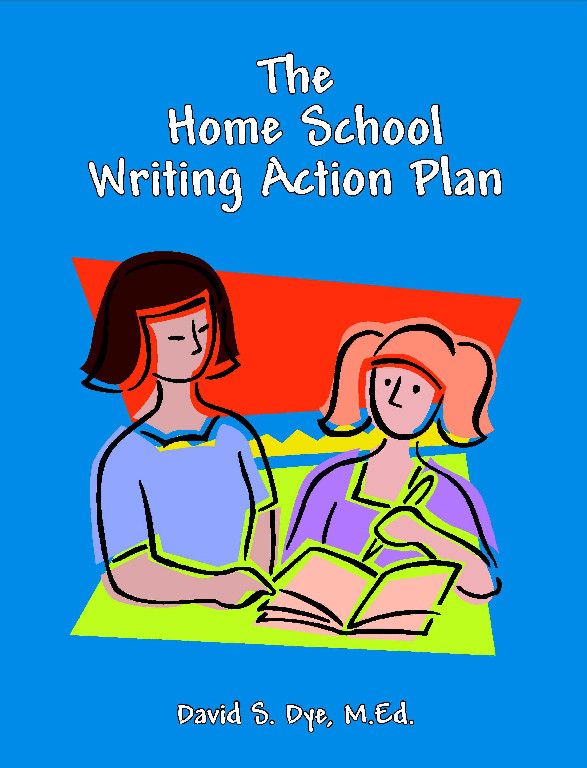 Sacha's<25: CreateBetterWriters.com offers quite a few products to help homeschoolers overcome some of the "typical" problems we experience in teaching writing!
Home in the Trenches Product Rating (out of 10 stars)
Is it worth our time? 8 stars
Did it help us learn? 8 stars
Is it worth the money? 9  stars
Is it useful to me? 9 stars
Practicality- 8 stars
Quality- 7 stars
Kid Rating- 7 stars
Our Experience:
We were given 3 different items to review from CreateBetterWriters.com.  We received downloadable PDF's of The Homeschool Writing Action Plan, How to Teach The Paragraph, and The Five Paragraph Essay. I found The Five Paragraph Essay a great resource for all 3 of my school aged kids (3rd, 6th and 7th grades).
The writing curriculum that we had used in the past really taught them well how to outline from a source and then rewrite and add dress ups to the new paragraph.  What it didn't teach well was how to take a topic, come up with a main idea and then write a paragraph from that.  How to Teach The Paragraph was perfect to get this under my kids belts!  We worked through it over about a week with my oldest 2.  I spent more time on it with my 3rd grader.  After we finished with the Paragraph my older 2 and I worked on The Five Paragraph Essay.
My thoughts?  These products give a great foundation to writing paragraphs and essays. I thought that they did not have as much information or instruction on writing good quality sentences and paragraphs.
Below is the Table of Contents from the Homeschool Writing Action Plan: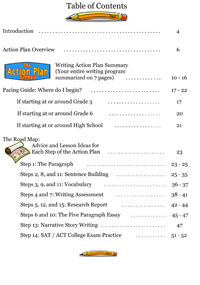 What I liked:
This program easily taught how to write a clear paragraph in simple, memorable steps!
What I didn't like:
There were typos in the guides.  I find this to be a bit crazy since this is a writing program.  Makes me wonder on the validity of the program?
It tended to be repetitive.  What they tell you on one page may be repeated just a page or two later!
While this program brags that you can teach all levels from 3-12 with The Homeschool Writing Action Plan, I found it to be a little confusing.  I understood that to mean teaching all my kids at the same time with varying degrees of difficulty depending on the age level.  It might teach all those levels, but not at the same time! Maybe it was my wishful thinking!
To sum it up: These products filled in some of the gaps we had in our writing skills, overall though I am not sure that I would use it solely as my only writing curriculum for my homeschool.
The important information:

Order from: Createbetterwriters.com
Price: 
How to Teach the Paragraph–$7.99 eBook Only  (Free with the purchase of How To Teach the Five Paragraph Essay)
How To Teach the Five Paragraph Essay eBook– $17.95 (download)
The Homeschool Action Writing Plan-$15.95 download, $19.95 softcover.
To read other Schoolhouse Crew reviews of this product click here.
Disclosure/Disclaimer:  I received the above product free of charge for review purposes.  I am only expected to give an honest review.