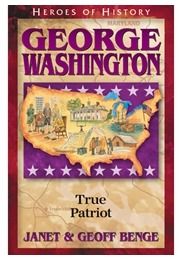 Sacha's<25:  A narrative biography of George Washington. As well as a Unit Study Curriculum Guide to add to your studies of this amazing man. Geared for ages 10+.
Home in the Trenches Product Rating (out of 10 stars)
Is it worth our time? 10 stars
Did it help us learn? 10 stars
Is it worth the money?10  stars
Is it useful to me?10 stars
Practicality-10 stars
Quality- 10 stars
Kid Rating- 10 stars
We received for review the PDF ebook George Washington: True Patriot  as well as the PDF files for George Washington: True Patriot Unit Study Curriculum Guide from YWAM Publishing . I was able to read them all on my iPad in iBooks.  I also printed out the Unit Study Curriculum Guide and bound it just for ease of moving around the pages.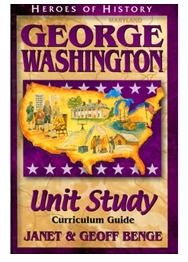 From the YWAM website:
On a dangerous mission for the British army, young Major Washington had no idea that one day he would lead an army of fellow colonials in a bitter battle for independence against Great Britain herself, the most powerful empire in the world. Commander in chief of the Continental army, chairman of the Constitutional Convention, and first president, George Washington was indispensable to the fledgling United States. (1732-1799)
Heroes of History is a unique biography series that brings the shaping of history to life with the remarkable true stories of fascinating men and women who changed the course of history.
The stories of Heroes of History are told in an engaging narrative format, where related history, geography, government, and science topics come to life and make a lasting impression. This is a premier biography line for the entire family.
If you have talked to me in the last month you will know that I can't stop talking about this amazing book.  We have read many of the Christian Heroes: Then and Now by YWAM Publishing over the years.  However, we had never had the opportunity to read any of the books in the Heroes of History series. I find this crazy because I own a lot of them!  We just hadn't been studying the periods in history that I had the books on! We will be adding many of them into our studies this year!  We loved it so much!
We also love the books in the Christian Heroes series…I can't recommend them highly enough.  Make sure to fit at least one into your school year each year.  We usually do them as a read aloud although my older kids (7th and 8th graders) have also read them by themselves!
Enough of my gushing….well, at least I will try to keep the gushing to the review at hand!  It was super easy to download and begin reading  the book.  It was not as easy to keep my kids from asking "Can we read just one more chapter?"  I heard this question on a daily basis and sometimes more than once a day! We all loved this book.  I mainly read it for my 4th, 7th and 8th graders to listen to, but my 1st grader and preschooler occasionally listened in as well.  We are studying American History this year, as well as the older 2 are taking a Constitution class at our local homeschool co-op.  This book fit in perfectly!  We finished it very quickly.  I would read between 1-3 chapters a day during our school week.  I loved reading it on my iPad.
After the chapters I would pick a few questions out of the Curriculum Guide to make sure my kiddos were listening!  Each chapter has 4 questions you can ask your kids.  They are related to:
a vocabulary word referenced in the text
a factual question from the text
a question to gauge the student's level of comprehension
 an open-ended question which seeks an opinion or interpretation
I liked that these weren't overly crazy questions, but just enough to go over with them. They would also be a great way to check up on kids who are reading the book by themselves.  Answers are also included in the back of the study guide.  I found it great to not have them right after the question, this way if you wanted to have your kids answer the questions they could look at the page and read the questions without seeing the answers.
The Curriculum Guide is full of activities and other things to do or research that relate to the book at hand.  There was plenty to choose from and there was no way we were going to be able to do it all.  If you are a fan of the unit study method of learning this is totally perfect for you!  If you aren't, no problem.  I didn't have time to do everything, but we chose one activity to work on to bring the learning a level deeper.  Also included is an appendix with a huge list of books and resources to go along with the book/time period/person being studied.  A huge wealth of information!
The kids chose to do a This is Your Life, George Washington video from the suggested activities.  Being the actors/actresses that they are this could have ended up taking up a lot of our time. I told them that this was to be a quick project.  Matthew was able to film and edit the entire video (all 1:15 minutes) on his new iPod Touch.  I knew I could bring it into our school setting!  Without further ado….Here is their project: (click on the title below)
That's Your Life, George Washington! VIDEO
What I liked:
These books are well written and interesting….they held my kids attention as well as myself! Being written as a narrative makes them easy to read and FUN!!!
What I didn't like:
Nothing!  Really happy with both of these products!
To sum it up: Like I said earlier, you really must add at least on of the YWAM Heroes of History books to your curriculum!  They are so fun to read and really bring the life of the character you are reading about to life!  It is easy to get sucked into what is going on in the story and we learned so much.  I learned a lot about George Washington that I had never heard before! Also, for the price of both these resources (less than $15) you are getting an amazing amount of curriculum and learning!!!!)
The important information: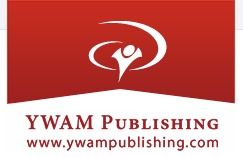 George Washington: True Patriot (E-Book format of your choice, PDF, .ePUB, or Kindle.mobi)
George Washington: True Patriot Unit Study Curriculum Guide (E-Book format two PDF files)
Order from: YWAM Publishing (http://YWAMPublishing.com)
Price: George Washington: True Patriot ($8.99, order from YWAM for $6.99)
George Washington: True Patriot Unit Study Curriculum Guide ($9.99, order from YWAM $7.49)
Click to read more reviews from the Schoolhouse Review Crew.